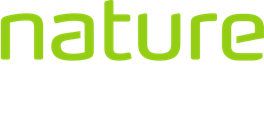 In Operations, we handle many different work tasks which together help to ensure efficient and stable operation at all our biogas plants in Denmark. In addition to our operational staff at the facilities, we consist of the Biology, Supply Chain, and Operational Technical Support (OTS) departments. Biology supports the biological process the individual plants and plans the optimal feed of biomasses. In Supply Chain, we operate daily approx. 70 trucks, so the biomass is transported to the right time and place. In addition, we follow up on quantities and quality and ensure that the degassed biomasses are disposed of in accordance with agreements entered into with our suppliers and customers. In addition, the technical part of the operation of the facilities is supported by technicians in our OTS Team. We work continuously with improvements and optimizations and have a close collaboration with several other departments at NE - including e.g. Procurement, Agronomy, and QEHS.

In the administration, we are more than 30 colleagues with different educational backgrounds. In Biology, you typically have a chemical or biological background. In Supply Chain, several have an agricultural education or a logistics or freight forwarding background - some have also previously worked with consultancy within agriculture. OTS consists of employees with a technical background, such as machinists and engineers. Last but not least, we have over 150 colleagues spread over all our Danish facilities, which consist of a group of drivers and an operating organization, where all are technicians with different craft backgrounds.

In operations, we work quickly and efficiently to ensure the optimal daily operation of our facility 24/7. At the same time, we make sure to emphasize time for feedback, knowledge sharing, and good social cohesion.