Learning & Development
In Nature Energy, our hallmark is to take the lead in the biogas industry to fulfill our purpose of Pioneering a Sustainable Future by Turning Waste into Energy. To take the lead in a complex and ever-changing world means staying tuned in and sharp on our core competencies. And doing so well and smart in a busy and fast-growing company has never been more critical.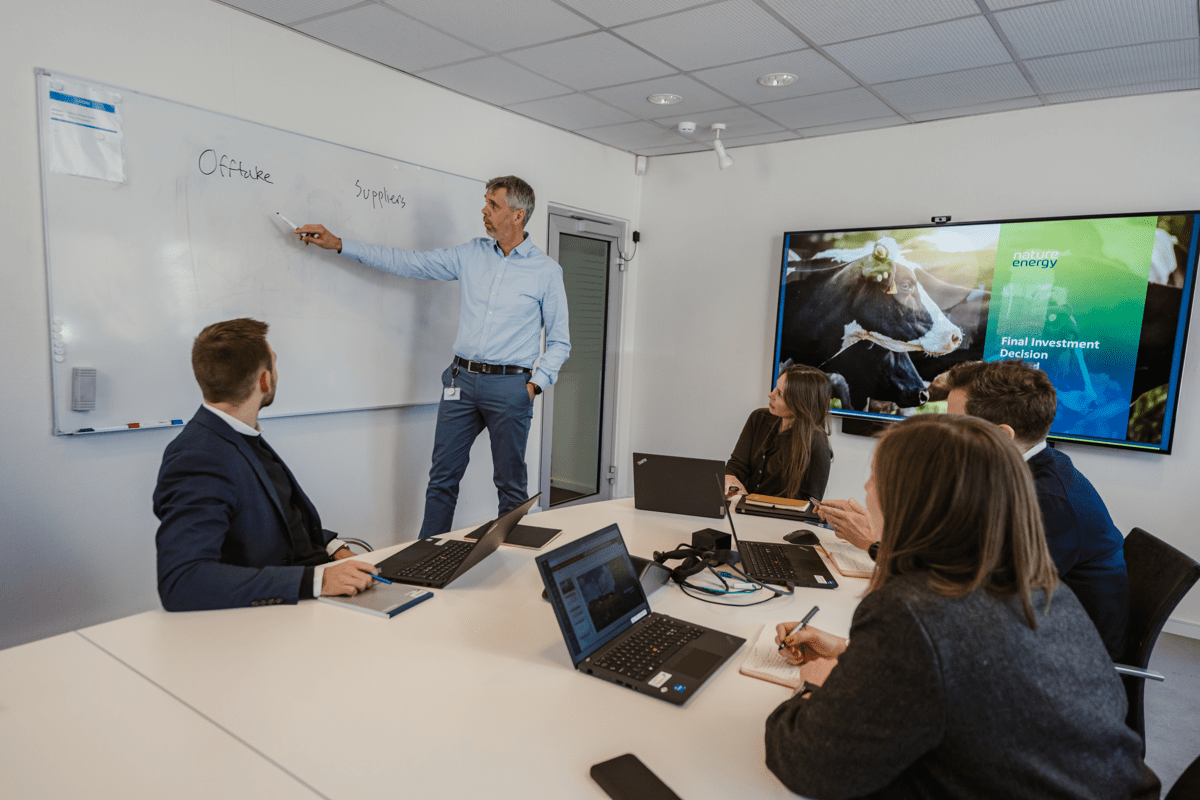 Our employees progress with the company
Nature Energy has rapidly grown from a small, local company in Funen, Denmark, where everybody knew each other, to a global organization with offices in many countries. For this reason, we value and safeguard the close dialogue about who we are and what is important to us. These dialogues occur in our monthly 1:1 conversations, yearly appraisals, and our Academy, where our core competencies are taught and debated.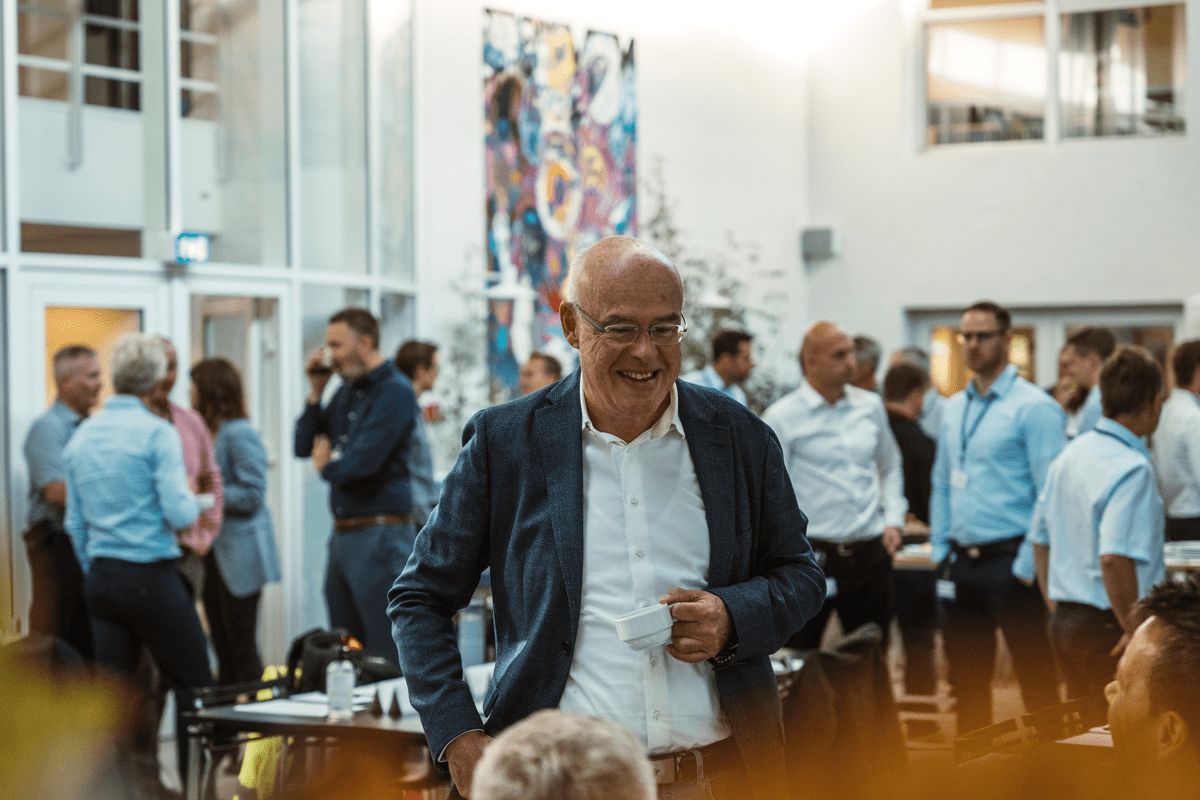 Nature Energy Academy
We have a leadership model in Nature Energy that clearly defines what we need to be excellent to succeed. The Academy focuses on developing social, cultural, and personal skills. Collaborating across, nurturing diversity, ensuring psychological safety, building relationships, and supporting personal efficiency are critical soft skills that support and accelerate daily problem-solving and project execution in the organization.
Because we have an ambitious growth strategy, we are generally busy. However, we are unwilling to compromise with staying on top of our game, so our academy curriculum is organized as microlearning sessions. This means each training session is usually 3 hours at a time to ensure that competence development can always be combined with solving daily tasks.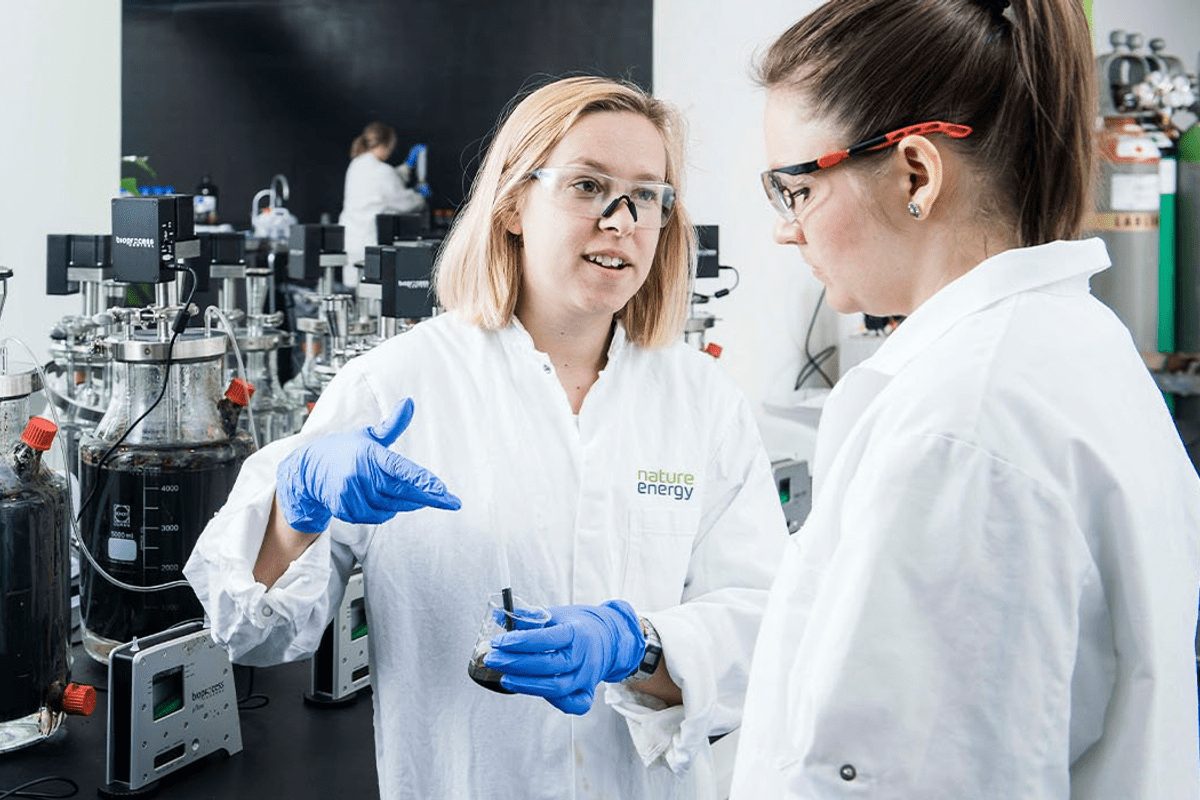 Professional skills
Professional skills are key. Developing in your specific focus area, whether within engineering, cracking numbers, negotiating sales deals, or something else, is your responsibility as an employee with your immediate manager. You are the expert on what goes on in your area, so planning your development to support your motivation and the strategy of Nature Energy is an important task.
In our operational part of the organization, on our plants, we have a lot of certifications, training, and competence development that are required either for safety, compliance, or insurance reasons. But running a plant around the clock also generally requires a continuous and meticulous training routine to ensure we operate after the highest standards.
Joining Nature Energy thus means continuously developing as a person and professional.
Come grow with us!