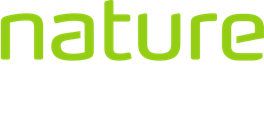 In Procurement, we work with entering into and optimizing purchase agreements for all of Nature Energy. We work with a Category Management approach and have identified several primary categories with which we work strategically, tactically, and operationally to thereby optimize our supply chains in collaboration with our colleagues across the business. One area is the purchase of industrial biomass from both agriculture and industrial production as well as key components for existing and future biogas plants, as well as purchases for our transport and process energy.
In addition, we make sure to identify new potential suppliers, build continuous networks, develop our procurement strategies, and negotiate contracts. To be most successful with all our purchases, we have a close collaboration with our biological team, laboratory, and operational organization to ensure an optimal flow of biomass to all our facilities at all times. In addition, we work closely with other departments when we have to build new facilities.

In the Procurement department, we are more than 10 colleagues, all of whom help to support Nature Energy in reaching the goal of our ambitious strategy to be the leading company in biogas production. We do this, among other things, by being represented at several of our international locations, such as Denmark, the US, and Canada.